WELCOME TO JASU WONDER WORLD
Jasu Wonder World is a company that features the original artwork and a variety of products inspired by the creativity of Jasu Hintsala.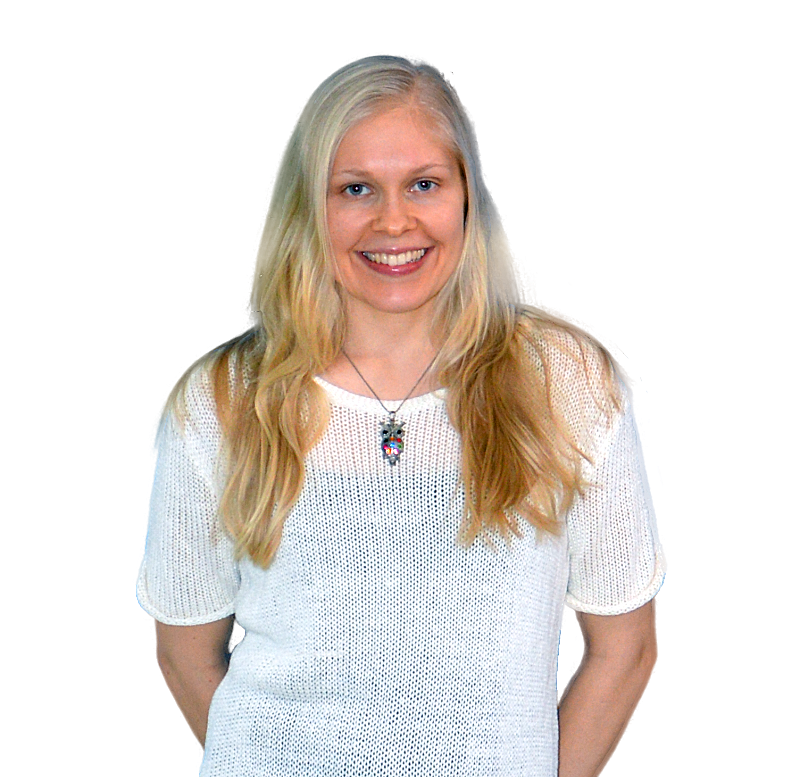 Hi! I'm Jasu, the artist @ Jasu Wonder World
I, Jasmine "Jasu" Hintsala am a self-taught artist living in Finland. My artist career became official in 2016 when I founded my own company, Jasu Wonder World, to make a living doing what I love. The creation of art has been a permanent part of my life from the time I was old enough to hold a pen in my hand. From a child's messy scribbles my creations have transformed into true masterpieces but it's not only the art that has gone through a transformation; in the stories I create, I'm sharing the things I've experienced and learned during my artist journey. These stories may help you to understand how after years of self-doubt and hatred I came to the decision to chase my dream with all I have.  Browse Jasu's Biography here
Buy Original paintings and Prints
Possibly the most outstanding creations of Jasu are her watercolor paintings. Usually her colorful and amazingly detailed paintings are nature,animal, and fantasy-themed. Because of their great popularity, the watercolor paintings are decorating most of the Jasu Wonder World products. Jasu's first illustrated book for kids, "You Surely Have a Long Neck", also features artwork made with watercolors and is certainly not going to be the last of its kind.
Jasu Wonder World products include t-shirts, cards, stickers, coloring books, magnets, keychains, sketchbooks and of course, prints of different sizes. All the artwork featured on these products has been created by Jasu. The variety of Jasu Wonder World products is steadily increasing and if there's something you'd like to get but cannot find on the online store, please contact the artist through email: [email protected]
Writing and illustrating stories, in a form of a comic or an illustrated book, is Jasu's greatest passion. You can expect more of these kinds of books to be available in the future, but for now, you can get one of Jasu's coloring books or a small sketchbook. Her first illustrated book for kids, a story about a giraffe named Sebastian, is currently waiting to get a response from various publishers. Let us all keep our fingers crossed to soon have a real, hard-cover version of "You Surely Have a Long Neck" in our hands!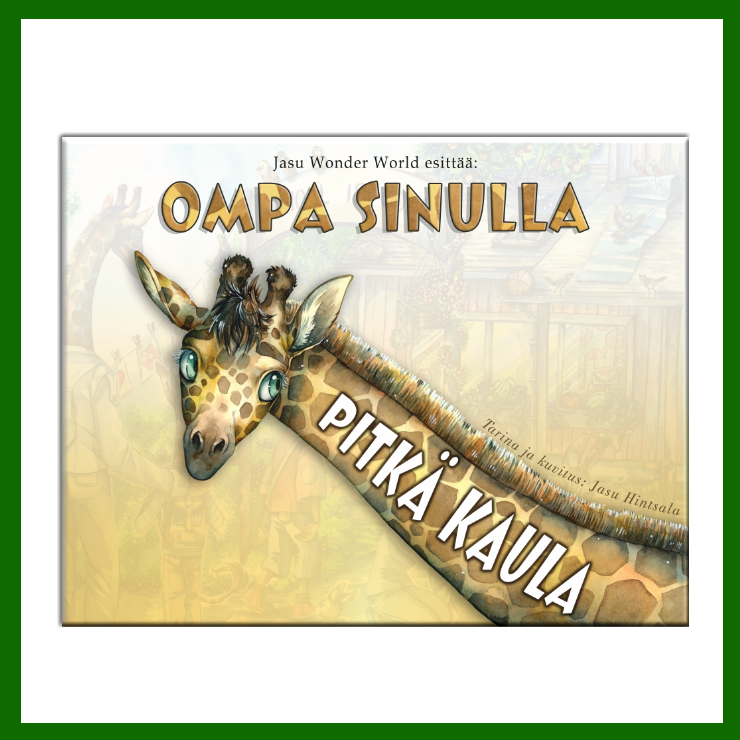 Jasu accepts commissions of all kinds. Whether you are a private person wanting a painting in your house, or a company in need of desgin work, she can do the job for you. So far Jasu has been commissioned to create portraits of various kinds, logo designs for companies, and even small animations. The price of a commission depends on what the artwork is going to be used for and the amount of time it takes to create it. The time used for the commission depends on the size of the artwork, and the amount of details it has. For any inquiry about commissions, email the artist at:
Recently finished project
"You Surely Have a Long Neck"
an illustrated book for children
What happens when a young giraffe gets bullied on his way to school? For Sebastian, it turns his little happy world upside down. Suddenly, nothing seems to be the way it used to and Sebastian is desperate to find a cure for the painful, new feeling he carries in his heart. However, who can heal a wound that cannot be seen? Is there a doctor who knows how to fix the broken soul of this little boy?
Commissions Jasu worked on
NOW! Available for purchase
Let Jasu know what you think about her artwork!
"I've been following you for quite a long time actually....and I absolutely love your work! Your art style is simply amazing and, well, I wonder if I could find a fanart that I made 3 years ago as a present for you as one of my favourite artists. I can see how much you've grown in your
Go to our commission page to have a first hand idea of how commissioning works, and what to expect in order to commission Jasu. You can also get in touch with the artist via email ([email protected]) or phone (+358 46 9389546)
[creativecontactform id="3"]
Frequently asked questions
1. Do you accept commissions?
Yes! Go to our commission page to have a first hand idea of how commissioning works, and what to expect in order to commission Jasu. You can also get in touch with the artist via email ([email protected]) or phone (+358 46 9389546)
2. How much do you ask for commissions?
Rough examples to help you get an idea of the commission prices are here.
3. Can I buy prints of your original artworks?
Yes. You can order the prints here.
If you're interested in ordering a print larger than what is offered on Wonder Shop, please contact the artist about your inquiry. ([email protected])
4. Can I buy your original paintings? How much do they cost?
All the original artworks that are on sale can be found with their prices here.
5. Can I purchase your products online?
Yes. All the products available for online purchasing can be found on Wonder Shop.
6. Do you ship worldwide?
7. What material are Jasu Wonder World t-shirts made of and how should I wash them to protect the print?
The shirts are 100% cotton and can be washed in a washing machine. Turn the shirt inside out and wash in 40 °C. 
Do you like what you see on this website? Subscribe and be informed when a new creation is available!
Subscribe to our newsletter now and get a notification everytime a new painting or product is available!