3 Commissions for 3 Businesses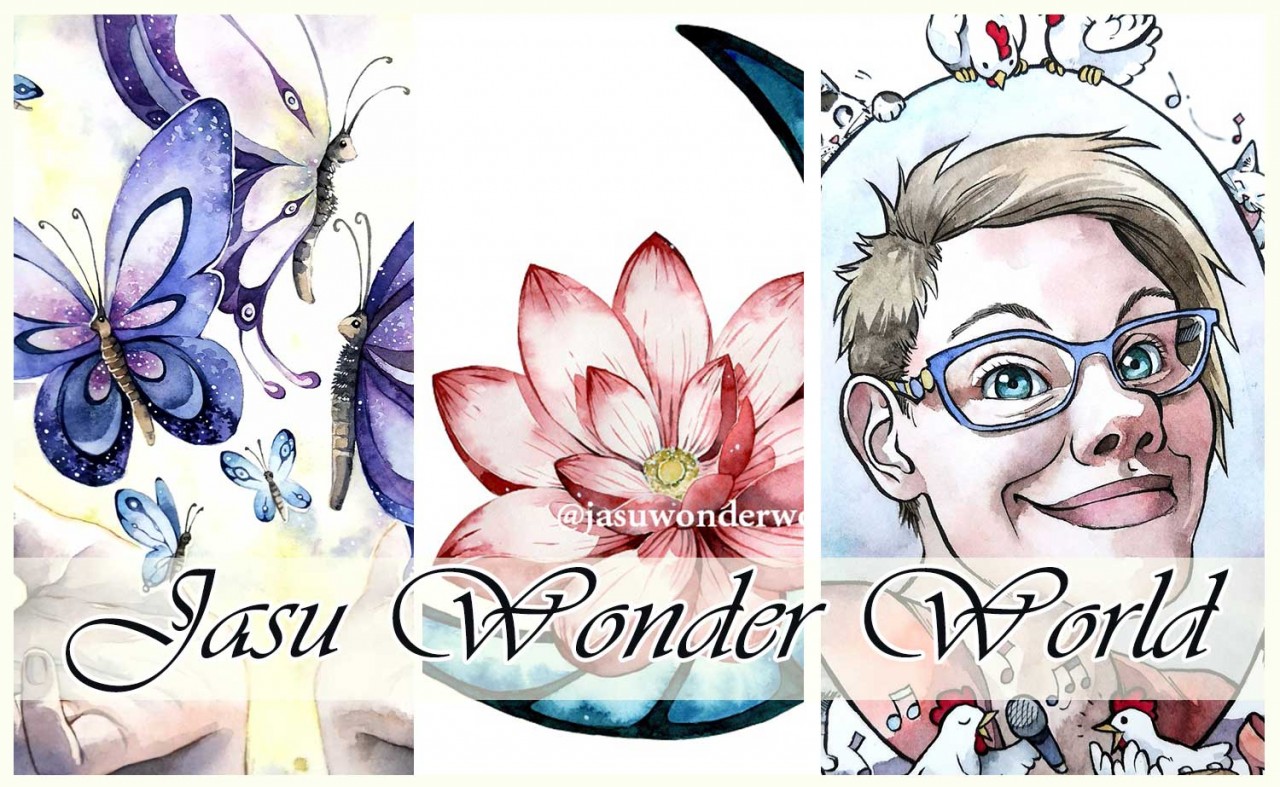 Just before the busy summer-sales-season, I got to create three commissions that were all for three different businesses. The first one was a logo design, second a caricature for a business card, and the third another logo design. I'm sharing the work-in-progress material here as usual, with some more details about the creation processes in the gallery descriptions of each commission.
Here are the very first small sketches I made for the client, according to their description on what they were looking for. Once they had picked their favorite setting, I made a bigger, clean sketch based on which I painted the actual logo. In addition to the watercolor version, I made the client a black-and-white, lineart version of the logo as well.
Now, this commission was a fun one! This illustration was a business card design and it was the first time I got a chance to create a caricature. First I made a sketch on a separate paper (based on the client's description) and sent it to them for approval. Then I proceeded to work on watercolor paper, drew the lines with waterproof ink (Pentel brush pen) and colored the picture using watercolors.
The third commission was based on the idea of "Healing Hands". After the client approved my pencil sketch, I made a quick, colored version of the sketch for them to see the color-scheme I was planning on using on the actual painting. This logo design was an A4-sized watercolor painting and technique-wise a usual commission for me.
If you wish to commission me, or have anything to ask about commissioning, you can email me at This email address is being protected from spambots. You need JavaScript enabled to view it.
Stay Informed
When you subscribe to the blog, we will send you an e-mail when there are new updates on the site so you wouldn't miss them.
Comments
No comments made yet. Be the first to submit a comment