A Custom Birthday Card Commission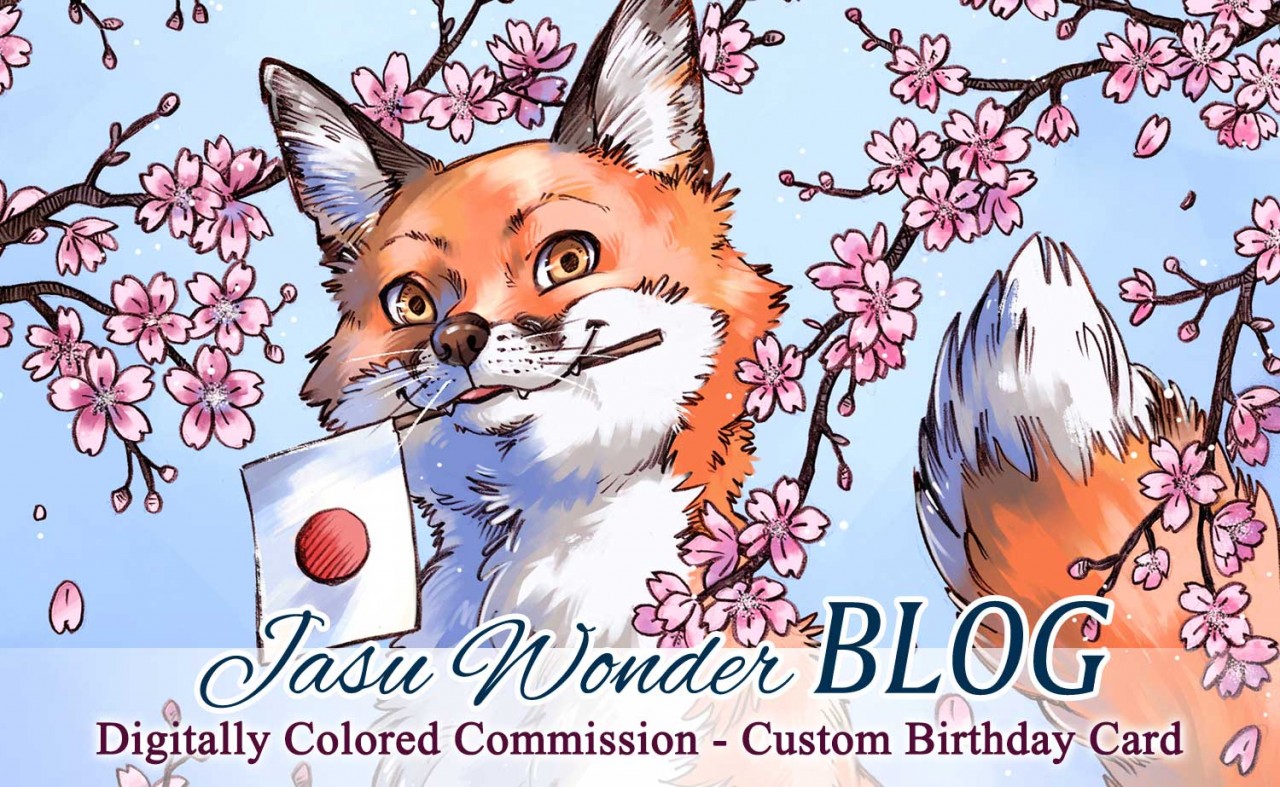 The first time I got to create a digitally colored drawing as a commission! I mean, I do love watercolors but it was nice to do something a little different. Painting with watercolors is after all, to me, the most time (and brain-energy) consuming way of creating art.
This cheerful fox was a custom design for a birthday card. The client wanted a Japan-theme; a fox, cherry blossoms, number 30 and Japanese flag were on their list of wishes. And when it comes to commissions, I'm all about fulfilling my clients' wishes, of course. I decided to add the Torii-gate to even further emphasize the Japanese vibe.
This was an easy and quick illustration to make. In general, if you're looking for a commission but have a tighter budget, this kind of digitally colored drawing is considerably cheaper compared to watercolor painting commissions. For any inquiries about commissions, don't hesitate to contact me via email: This email address is being protected from spambots. You need JavaScript enabled to view it.
This time I only have work-in-progress pictures of the lineart. However, I recorded the full digital coloring process in Photoshop so make sure to watch the time-lapse video below.
This was a customized birthday card that was commissioned from me last month. I was happy to get to do some digital coloring as a commission and not always w...
Related Posts
Comments
No comments made yet. Be the first to submit a comment
By accepting you will be accessing a service provided by a third-party external to https://jasuwonderworld.com/