Jasu Wonder World Calendar 2019 - May (wip)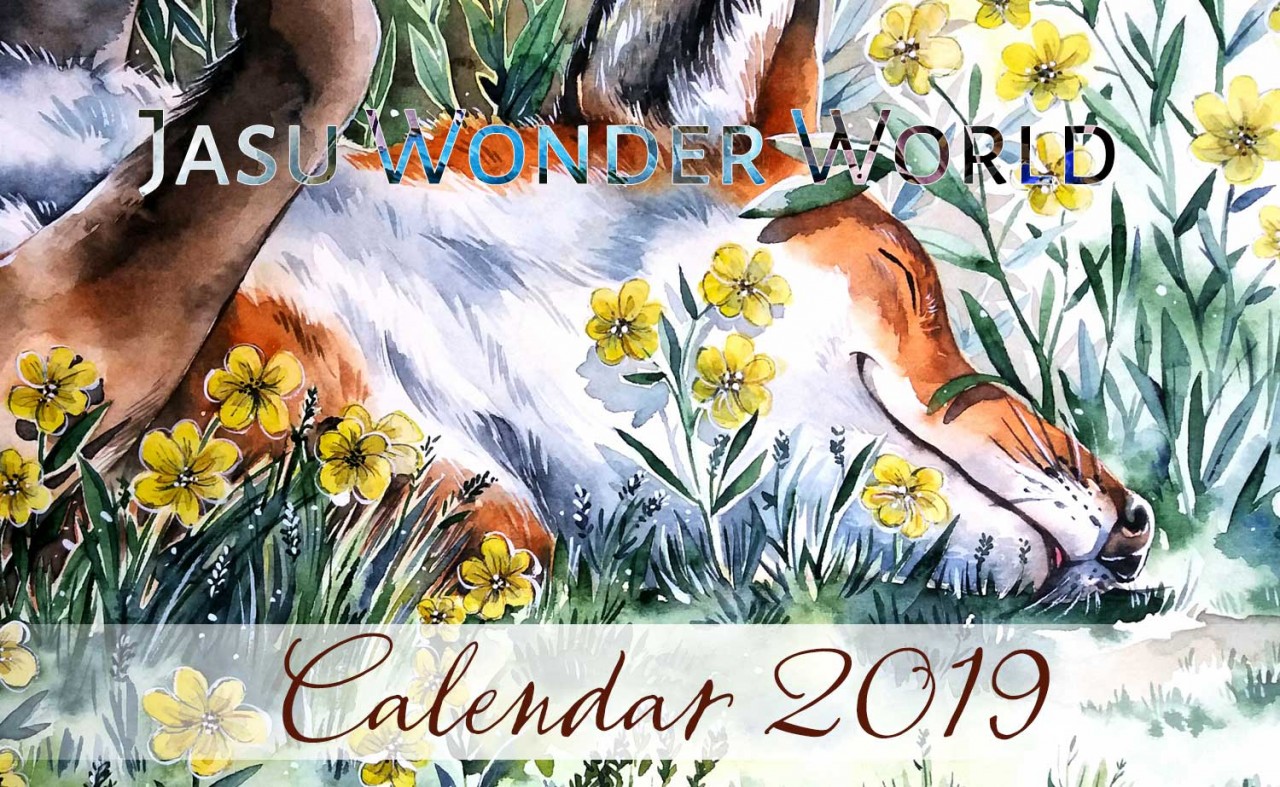 One more finished, 7 more to go!
Honestly, I didn't think it would take this long for me to create these illustrations. That's why, starting this week, I'm setting some other projects aside until I have all the months finished. I like having multiple things going on at once but now I'm simply falling behind schedule so badly that I need to do something about it.
Anyway, in this blog post I present you with the wip material of May for Jasu Wonder World calendar 2019. One more fox never hurt nobody, huh? What is interesting to me is how this fox has been painted quite differently compared to all the other 12 foxes for the 2018 calendar. My plan for this year's calendar is to make it more detailed in style than the previous one, so it makes sense. Last year I was also in a big hurry with the calendar, for I decided to create it at a last minute so I needed to make the style very simplistic. The calendar turned out just perfect so it was fine, but this year I want to put a little more effort into the illustrations.
Make sure to follow me on Instagram or Facebook to get the latest art(ist) news and updates!
Once the calendar is available for purchase, you can get it on Wonder SHOP ♥
The time-lapse video of the painting process is coming soon on Jasuwonderworld YouTube channel ♥
Stay Informed
When you subscribe to the blog, we will send you an e-mail when there are new updates on the site so you wouldn't miss them.
Comments
No comments made yet. Be the first to submit a comment