JWW 2023 Calendar: December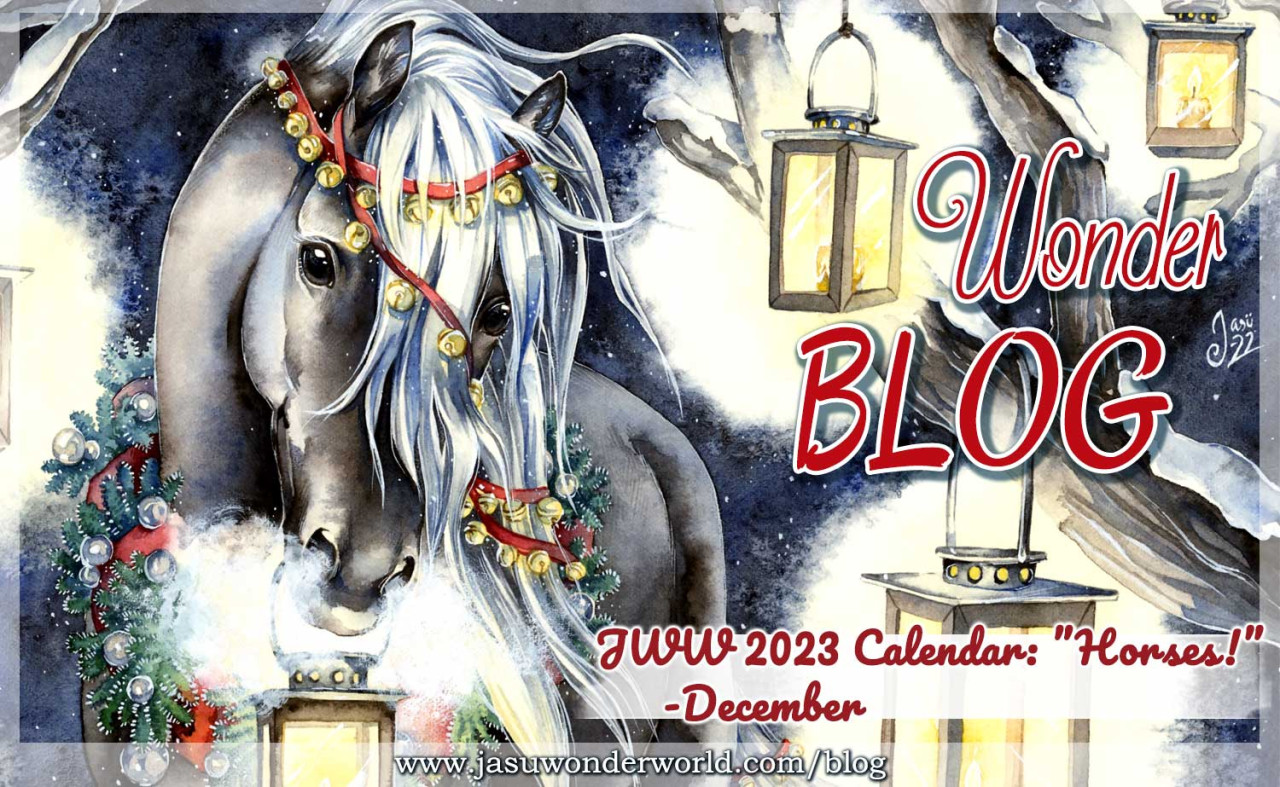 Finally! The last illustration of my 2023 calendar! I'm so happy about how this one turned out! I think you hear that a lot from me, but isn't that just a good thing? ;)

When I look outside around Christmas, it's the darkest time of the year (at least here in Finnish Lapland). But when I look inside, Christmas brings so much happiness, joy and light into my heart. I might not know exactly how to explain the phenomenon, but I sure know how to express these things through art.
This is the kind of vibe I wanted to get into this painting; The feeling of warmth in the cold winter, light within the darkness. ("Light in the Dark" is actually the title I decided to give to this artwork.)
As usual, on the left you see the super quick initial sketch the artwork is based on. Below it, you see the drawing I made to trace the outlines of the artwork on watercolor paper (with my oh-so-dear light pad!).
Here you see the photos of the painting process; from the watercolor pencil lineart to the finished painting. Below you find the scanned artwork. Prints, cards and the original painting are all available on Wonder SHOP! :)
Stay Informed
When you subscribe to the blog, we will send you an e-mail when there are new updates on the site so you wouldn't miss them.
Comments
No comments made yet. Be the first to submit a comment