JWW 2023 Calendar: July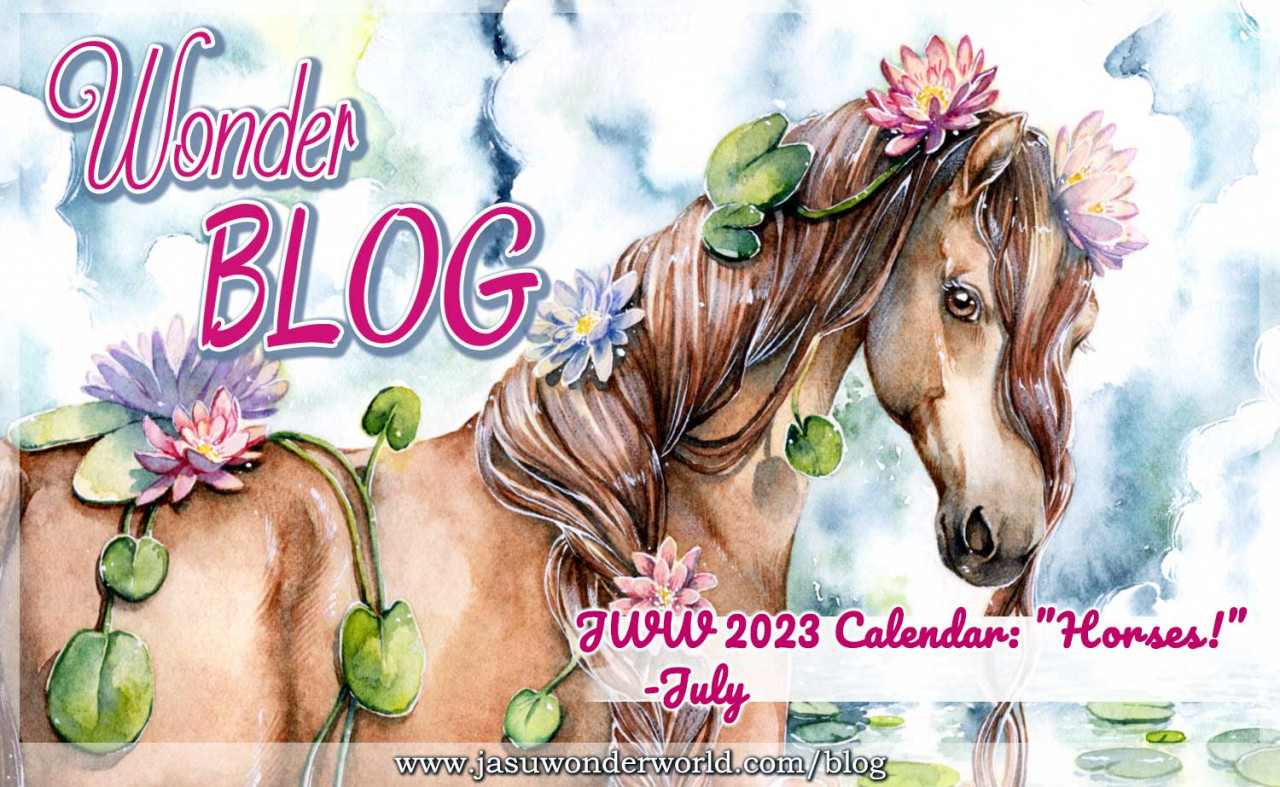 It is good to notice at this point how I, once again, mixed up the words "June" and "July". I wrote "July" into the cover picture of the previous blog post, which of course should've said "June". I get these two words mixed up in a regular basis, and I think I've even had to bring up this issue sometime in one of my earlier blog posts, because I got them mixed there too. ?
So, this time the blog post cover pic actually has the correct month.

Anything particular I want to say about this illustration?
I feel that painting water is particularly easy with watercolors. The watery effect kind of comes naturally with this medium, which makes sense.

Another thing I want to point out is that the mist in the background did not turn exactly the way I imagined it in my head, and I'm not 100% happy with it. Then again, I don't have time to go redo the whole painting just because the mist is only 80 % good to me. That'll have to be good enough this time. Besides, if watercolors ever taught me anything then that's that sometimes I need to fail a few times before I can succeed. So, next time I need to paint anything mist-like, I'll do it a bit differently and see if it works better. If not, I'll keep on trying again and again and again, until I produce the kind of outcome I'm 100% happy with.
The wonderful thing about watercolors is the lessons they teach. Those you cannot learn with some other traditional mediums, or digital art, for you can always paint a new layer on top of your mistake, or simply use Ctrl + Z. With watercolors, you need to live with your mistake, and make it work, or start all over again. ? :)
And so, let me present you the sketch work I did before the painting process began; the initial tiny sketch and the detailed "final" sketch I used to trace the basic lineart on watercolor paper.
Below you find pics of the watercolor magic ✨
Stay Informed
When you subscribe to the blog, we will send you an e-mail when there are new updates on the site so you wouldn't miss them.
Comments
No comments made yet. Be the first to submit a comment