JWW 2023 Calendar: September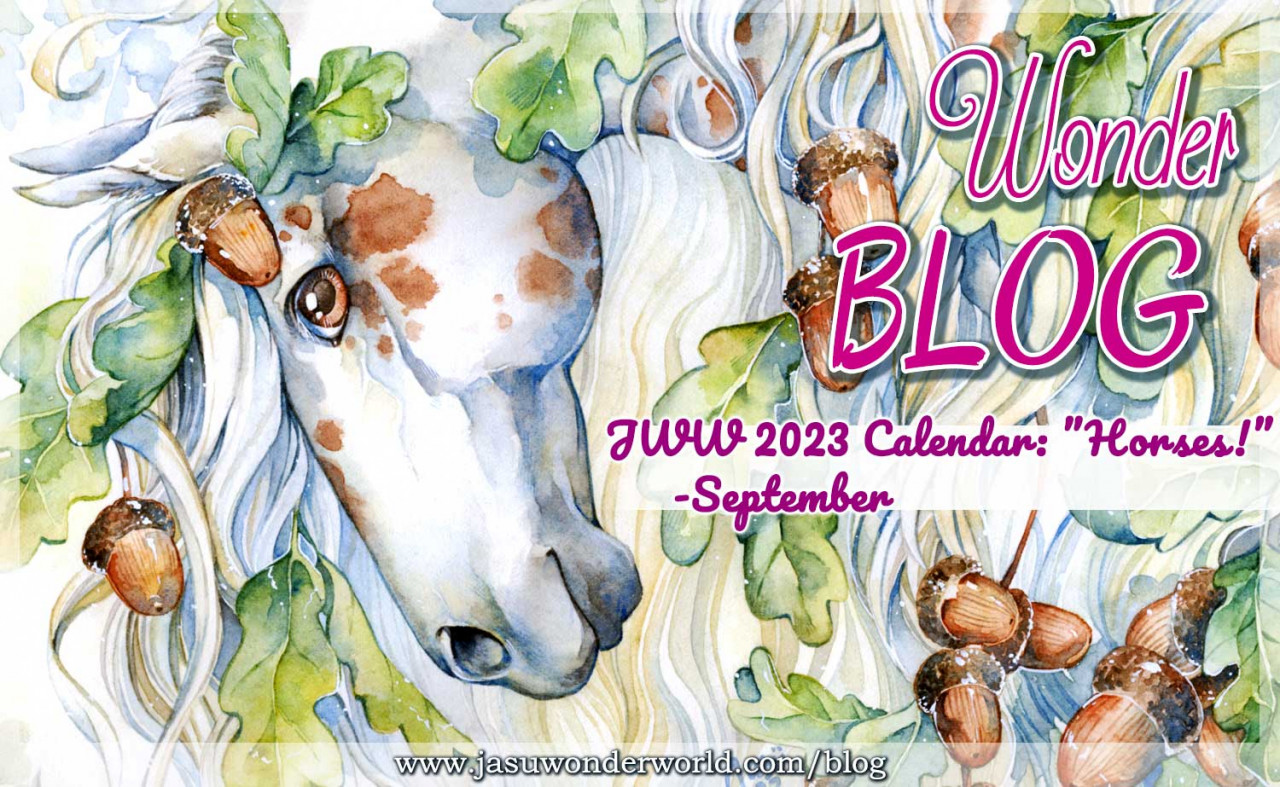 One of my favorite illustrations in this calendar! ?
I have a lot of favorites in this calendar tho, but let's not go down that road now... ?
At first I thought I'd paint this illustration of September with colors that are generally associated with Autumn (yellow, orange, brown, red) but then, since the horse in the illustration of August was reddish brown, I didn't want the color scene of the following month's illustration to resemble it too much. That would just be too boring for my wonderful calendar.
So, I ended up making the horse almost completely white, with just a few small brown spots. This was also my chance to show myself I learned my lesson from the illustration of February. There, I realized (too late) that with a spotted horse, I should only add the spots as the final touch, first painting the horse white.
Above are all the work-in-progress images of the painting process, from the watercolor pencil lineart to the finished illustration. Below you find the scanned version of the painting. The 2023 calendars are still available for purchase on Wonder SHOP, where you can also find prints, cards, magnets and stickers featuring this particular illustration. The original painting is also on sale there.
Stay Informed
When you subscribe to the blog, we will send you an e-mail when there are new updates on the site so you wouldn't miss them.
Comments
No comments made yet. Be the first to submit a comment