Watercolor Painting Commission - Double Dog Portrait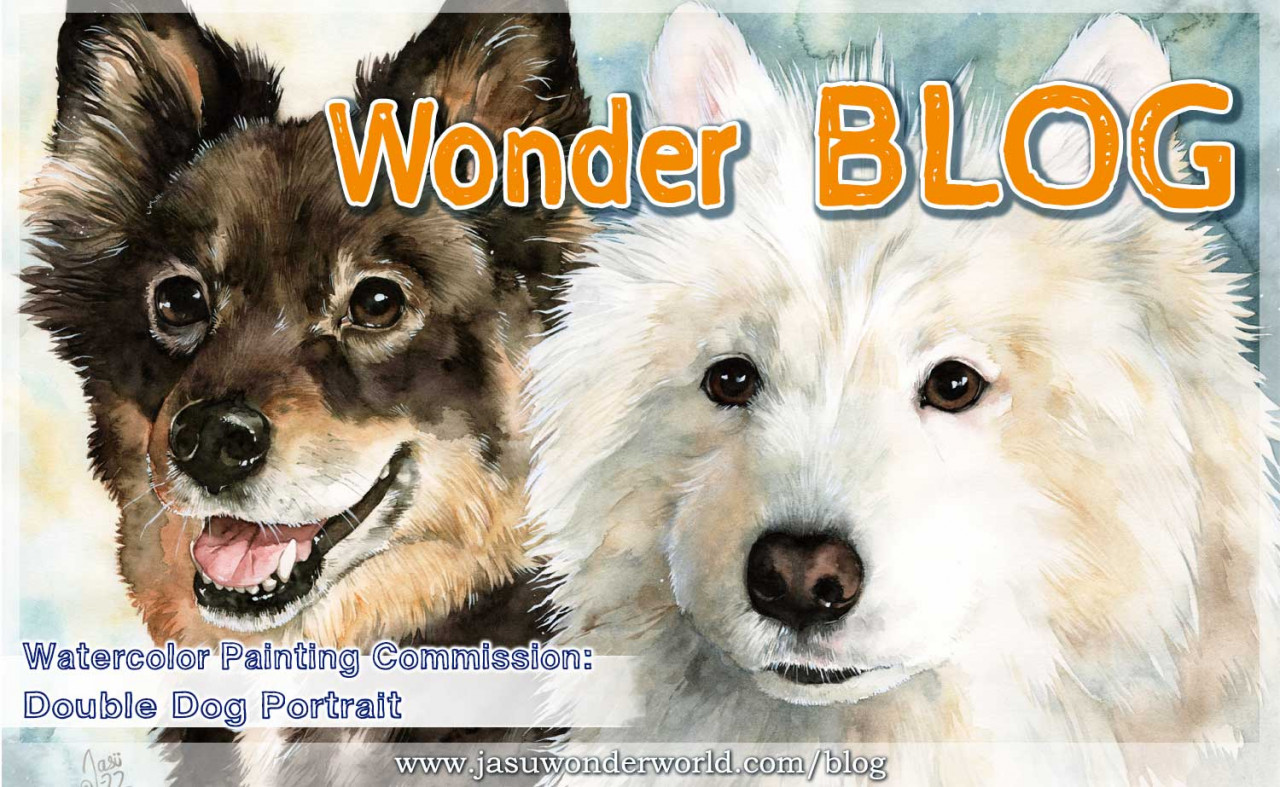 The first artwork I made in 2022; dog portrait commission with not just one but two furry friends; Finnish Lapphund and Samoyed.
It turns out I forgot to take pictures of the sketches but here are photos of the painting process. The Samoyed was so much more challenging to paint than the Lapphund because of its white fur. The reference photos of these two dogs were two separate files, so I needed to cut the dogs' faces loose before combining them into one single file I could use as a reference. In addition, in the photo reference the Samoyed looked like a white fur ball with eyes and nose, so I had to exaggerate the shading of the fur to not make it look too silly next to the Lapphund. Considering the challenge that it was, I think I managed to do pretty well in the end, and of course it taught me a lot so it was all worth the little struggle. :)

Below you see the finished, scanned illustration. If you're interested in commissioning me, drop an email at This email address is being protected from spambots. You need JavaScript enabled to view it. (or gmail.com)~
Stay Informed
When you subscribe to the blog, we will send you an e-mail when there are new updates on the site so you wouldn't miss them.
Comments
No comments made yet. Be the first to submit a comment