Young Prince - Watercolor Painting Commission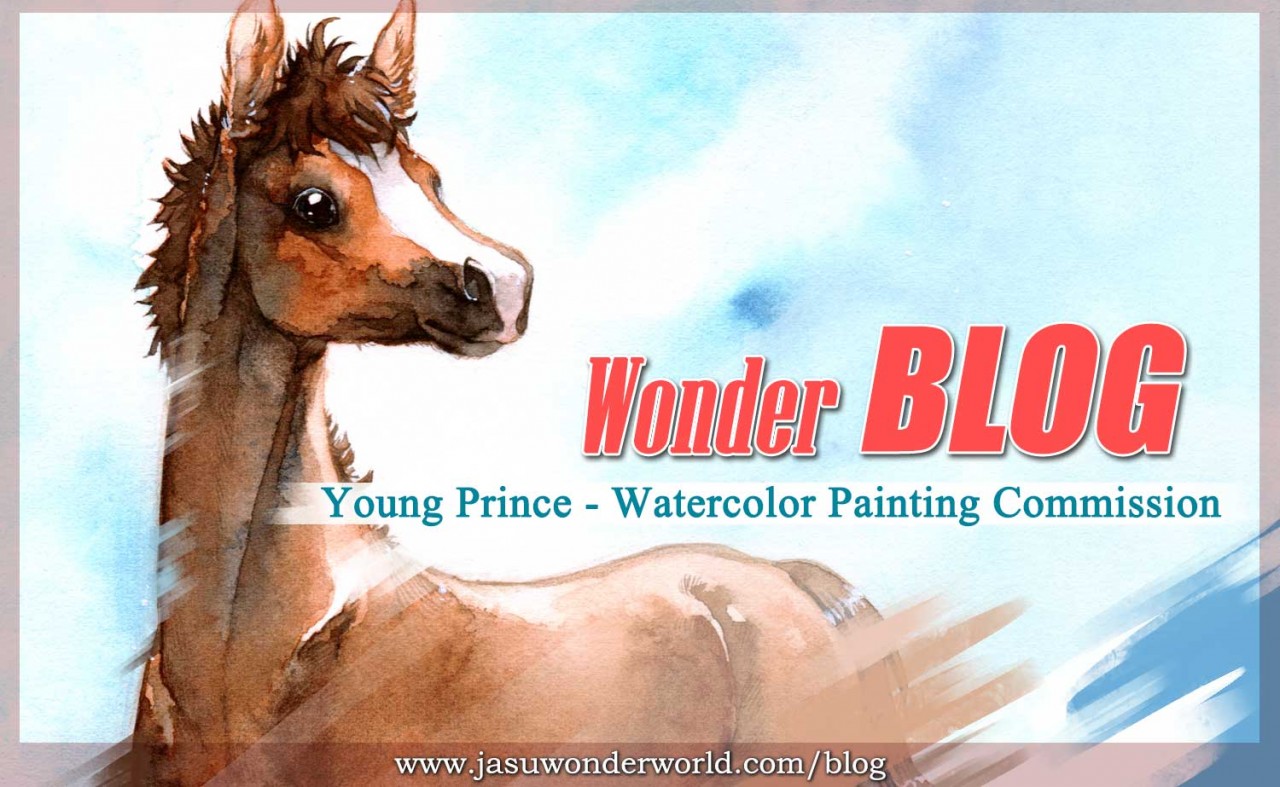 It's been forever since I published a blog post! Tells you how busy I've been. But now that I got all the calendar illustrations finished, I finally have time to do something on this blog as well.
This time I'm going to share a commission I created at the end of May, but which I kept as a secret until now (because of the commissioner's request, so as not to ruin a surprise).
The commissioner wanted an A4-sized watercolor painting of a young horse/foal. And this is how it was created:


On the left are two digitally colored versions of the sketch. I make such colored sketches sometimes in order to make sure I'm on the same page with my client about the colors of the commission.


The first color scheme gave too much of an evening vibe and the client wanted something closer to a bright daylight. I changed the colors accordingly, and they were happy with the second color scheme. So, it was time to take the work on an actual watercolor paper!
Above are all the pictures I took of the painting process, and the scanned painting! I smoothed out some of the watercolor effects on the foal at the end.
Lastly, there is a photo (below) I received from the commissioner, of the beautifully framed painting!
If you're interested in commissioning me, drop me an email at This email address is being protected from spambots. You need JavaScript enabled to view it.
Stay Informed
When you subscribe to the blog, we will send you an e-mail when there are new updates on the site so you wouldn't miss them.
Comments
No comments made yet. Be the first to submit a comment