You Surely Have a Long Neck
Mitä tapahtuu, kun kirahvilapsi joutuu kiusatuksi koulumatkallaan? Sebastianin tapauksessa se kääntää koko hänen maailmansa ylös-alaisin. Ennen niin iloinen ja energinen poika muuttuu hiljaiseksi ja sulkeutuneeksi. Mikään ei enää tunnu samalta kuin ennen ja Sebastian haluaa päästä eroon epämiellyttävästä kivusta, jota hän kantaa sydämessään. Mutta kuinka näkymättömän haavan voi parantaa? Onko olemassa lääkäriä, joka voisi korjata pienen pojan sirpaleisen sielun?
Jasun ensimmäinen lastenkirja "Onpa sinulla pitkä kaula", kertoo pahoista sanoista, hyvistä sanoista, sekä niiden toimintamekanismista. Inspiraation kirjaansa taiteilija on saanut omasta elämästään, ja voisikin sanoa, ettei se ole satu ollenkaan, sillä tarina perustuu täysin tositapahtumiin. "Kulutin liian monta vuotta elämästäni vaikeasti masentuneena", Jasu kertoo. "Kun viimein aikuisiällä ymmärsin miksi olin masentunut, ja kuinka voisin parantua, halusin jakaa oppimani. Ne ongelmat, jotka lopulta johtivat masennukseeni, alkoivat jo varhaisessa lapsuudessani. Siksi miellän, että tämä on se kirja, jonka itse toivon saaneeni lapsena lukea. Nyt se voi tuoda vastauksia muille lapsille, aikuisia tietenkään unohtamatta."
Paperback
Book
Below
from the beginning.
Onpa sinulla pitkä kaula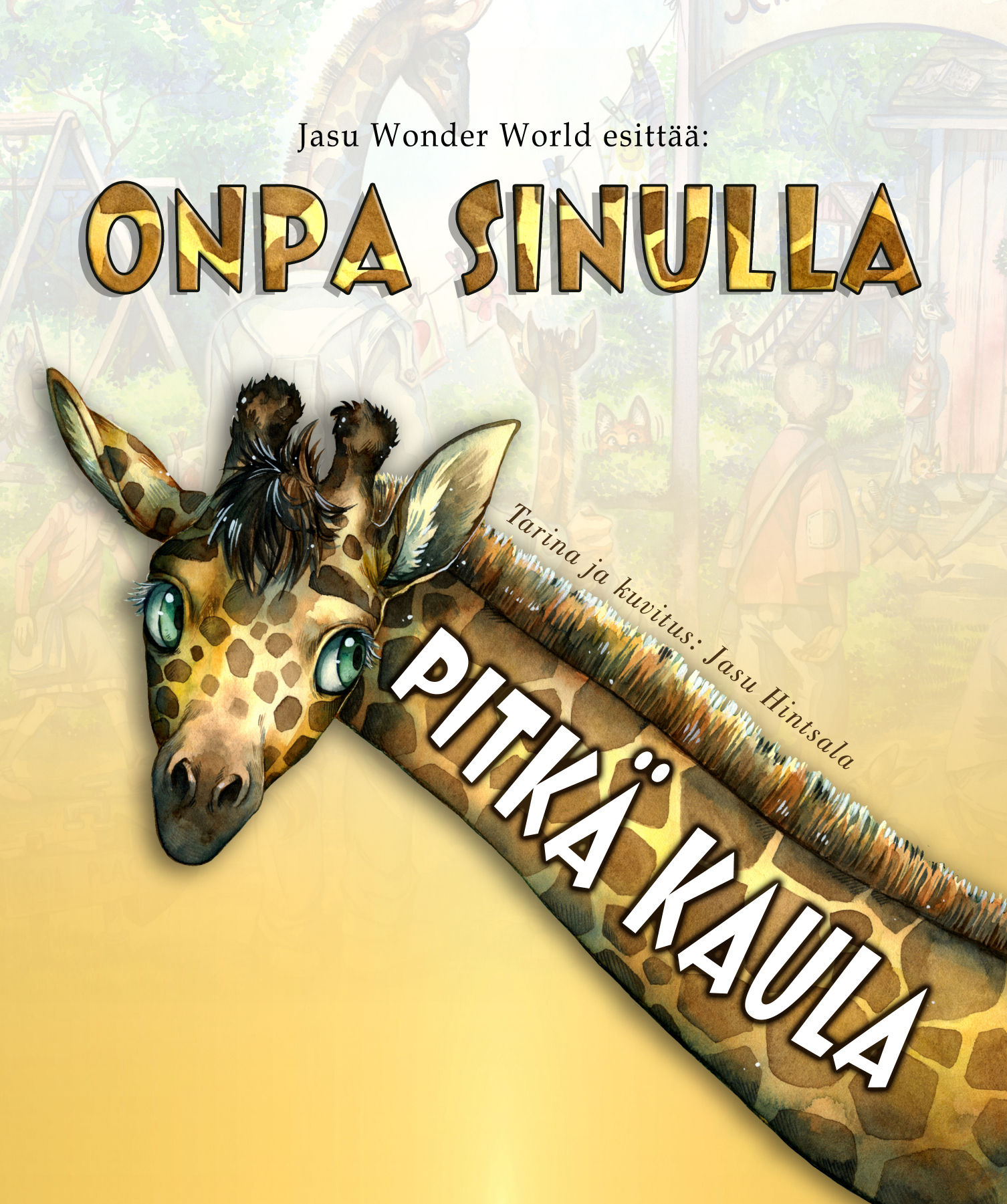 You Surely Have a Long Neck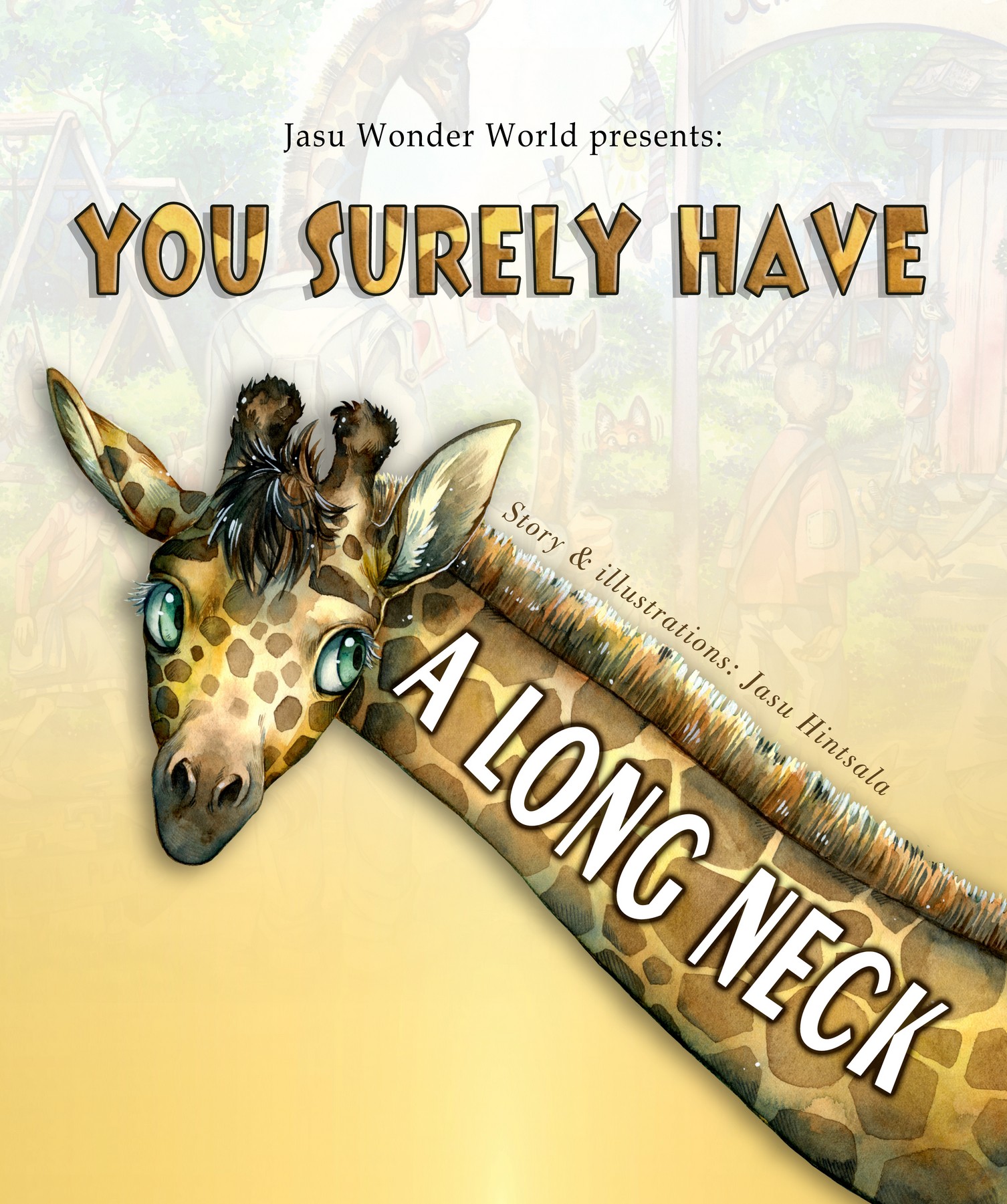 Sebastian Sticker Set