Jasu Wonder World Calendar 2019 - November (wip)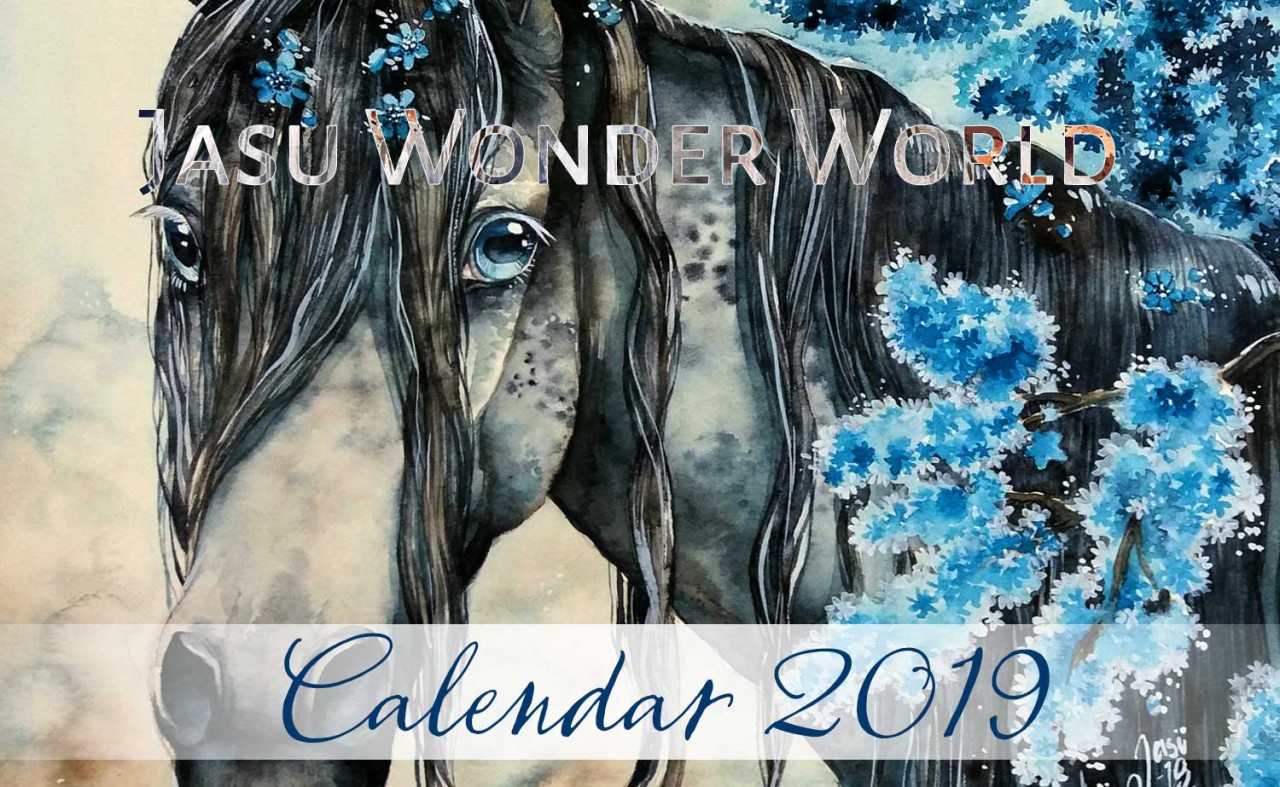 Long time no (painting) horses! But now, here's one for you. I must admit all I can think of when it comes to horses is my upcoming first-of-its-kind Jasu Wonder World comic which is full of horses! If you haven't heard about this future comic yet, I warmly recommend to check out my Instagram. You'll find some sketches of Alex and Roberta, a young horse and a little bird, the two main characters of the story.
Then, something I want to say about the painting this blog post should be all about… Usually, I only use white gouache at the end of my painting process to add the final highlights and "beauty spots". However, I pretty much accidentally ended up mixing some of this white gouache with the blue on the flowers around the horse and I am very happy I did that. The flowers became somehow more alive, looking even a little shiny and I certainly like it!
You can now buy the calendar on Wonder SHOP ♥
The time-lapse video of the painting process of this horse is coming soon on Jasuwonderworld YouTube channel ♥
Make sure to follow me on Instagram or Facebook to get the latest art(ist) news and updates!
Related Posts
Comments
No comments made yet. Be the first to submit a comment
By accepting you will be accessing a service provided by a third-party external to https://jasuwonderworld.com/