Welcome To Our Company
JASU WONDER WORLD
I'm Jasmine Hintsala, commonly known as Jasu, a self-taught professional artist living in Finland. My artist career became official in 2016 when I founded my own company, Jasu Wonder World, to make a living doing what I love. For me art means putting my soul on a paper; it's a way of transferring my innermost feelings into a visible form. By making art, I feel I can visualize the things I struggle to find words for.
About Us
jasu Wonder World Company.
Jasu Wonder World is a company that features the original artwork and a variety of products inspired by the creativity of Jasu Hintsala.
I, Jasmine "Jasu" Hintsala am a self-taught artist living in Finland. My artist career became official in 2016 when I founded my own company, Jasu Wonder World, to make a living doing what I love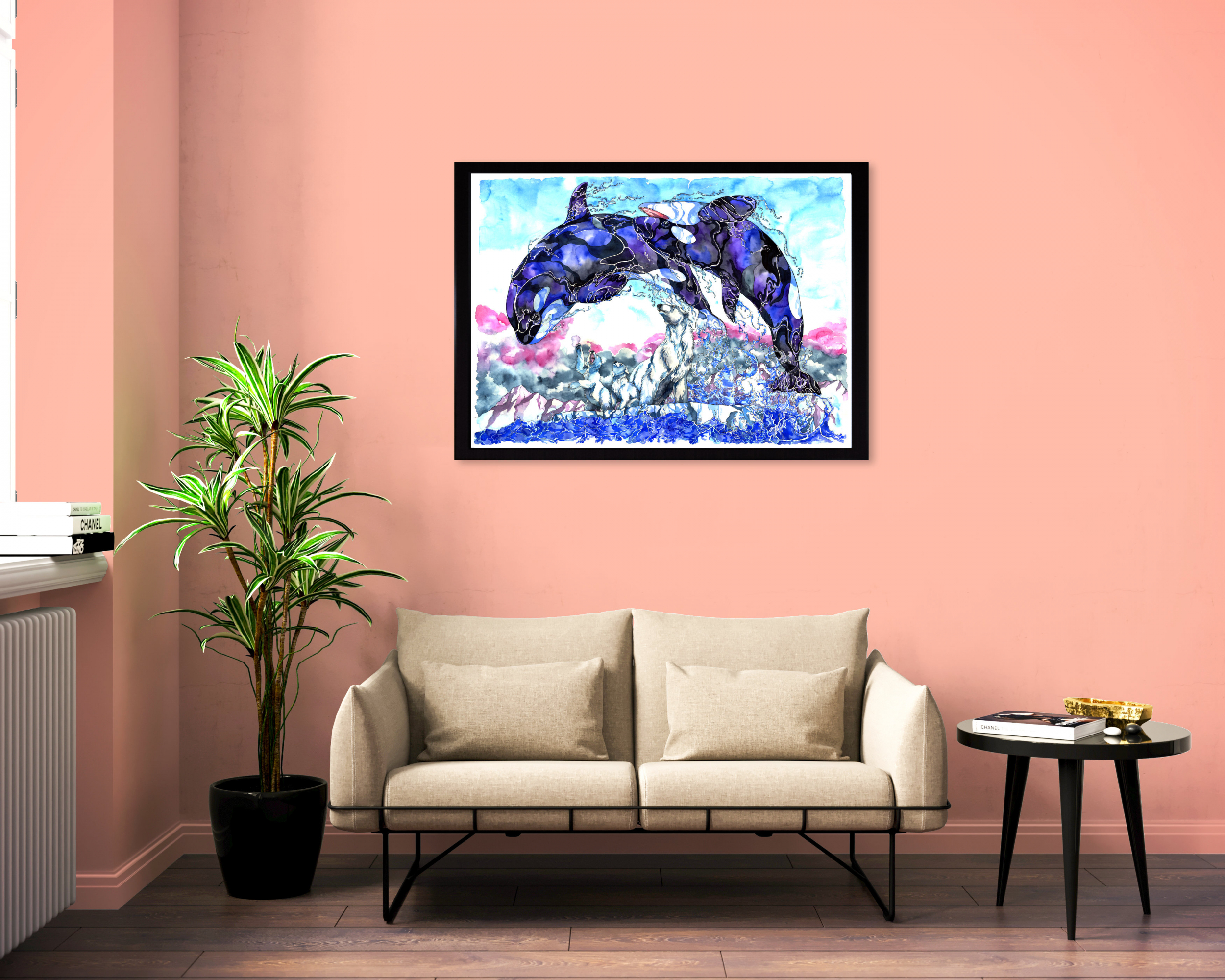 what we do
Our amazing products
All the products featured on this website are 100% inspired by Jasu's (the artist) original artwork. By getting some of our products you can bring a spark of light into your house and a bit of colors on yourself.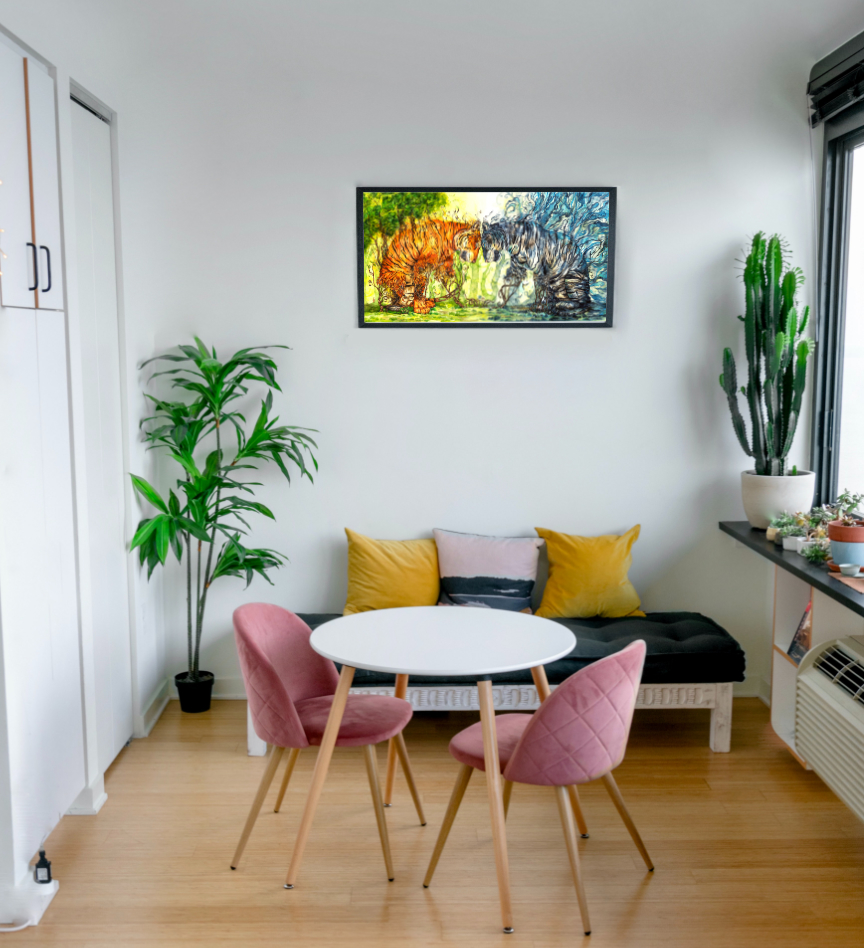 "A true soul mate is a mirror, the person who shows you everything that is holding you back, the person who brings you to your own attention so you can change your life."

I wanted to see how my style and skill had improved and decided to create a new version of "Siblings", which I had painted seven months ago.
Peacock
I actually wanted to have the peacock with his tail spread open, but considered it as too much work and effort. Needless to say, this is one of my early creations, painted before Jasu Wonder World Company was official. I hadn't yet started creating my large-scale paintings and had yet to develop my patience and ambition.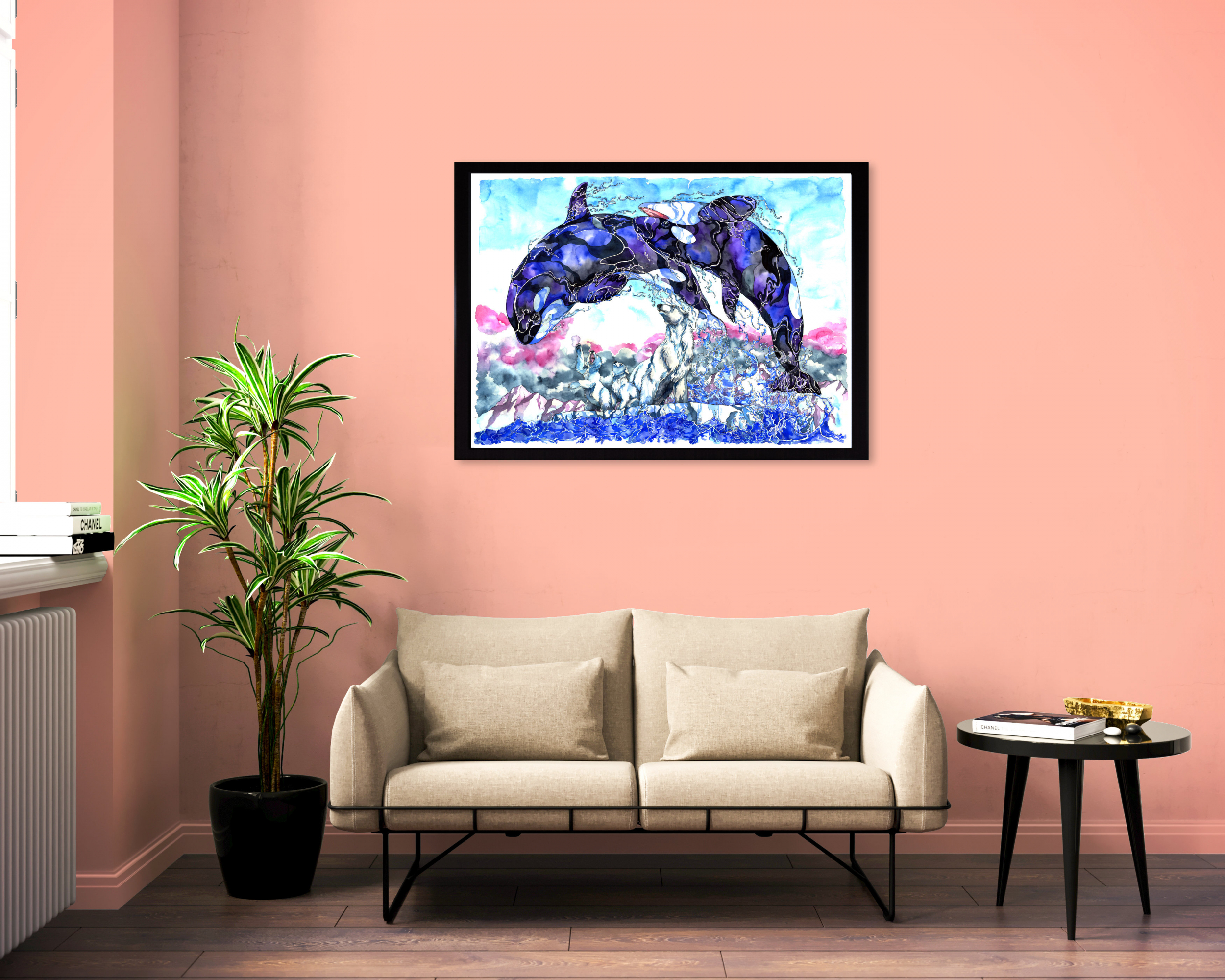 This painting was one of the very first large-scale artworks I ever created and was a real patience-test for me. There were a few times I wanted to give up or more or less needed to force myself to keep going. However, thanks to these big and detailed paintings my patience has improved incredibly
You Surely Have a Long Neck
What happens when a young giraffe gets bullied on his way to school? For Sebastian, it turns his little happy world upside down. Suddenly, nothing seems to be the way it used to and Sebastian is desperate to find a cure for the painful, new feeling he carries in his heart. But who can heal a wound that cannot be seen? Is there a doctor who knows how to fix the broken soul of this little boy?
Yes you can commission the Artist
Interested in commissioning?
Go to our commission page to have a first hand idea of how commissioning works, and what to expect in order to commission Jasu. You can also get in touch with the artist
Oh my god I absolutely love this! Please never stop making such amazing work, I love it!

I love the soft washes and vibrant colors you use

Oh my goodness! Are those hand painted?!? You're so talented. Such awesome attention to details! Superb!

This is so freaking gorgeous! The textures, the colors, all the details of the feathers woah

Your sudden fox-phase makes me really happy because I really like your art and the fox is my favorite animal, so BOOM two things I love in one package!

How beautiful! :O I love the colors and the lineart and all the details you put into the drawing/painting! The Yin and Yang symbol is so cool. And it all looks like some sort of golden jewell!
Portfolio
Our Recent Commissions
-For any inquiry about commissioning, please contact the artist: +358 469389546 or [email protected]
JASU WONDER WORLD ONLINE SHOP
Our Best Seller Product
Visit our online shop and get to discover a great variety of products all inspired by Jasu's original artwork.
Video Time-lapse
Our Latest Video Time-lapse
Here you can find our latest video time-lapse. We record the process of creation that we later transform into a speed painting video.
Jasu is a writer and a comic artist
Books Creations
Donec nec justo eget felis facilisis fermentum. Aliquam porttitor mauris sit amet orci. Aenean dignissim pellentesque felis.
Need Help
Feel Free To Contact With Us.
Please contact us if you have any questions or you need help on the website.
Call Us:
+358 46 938 9546