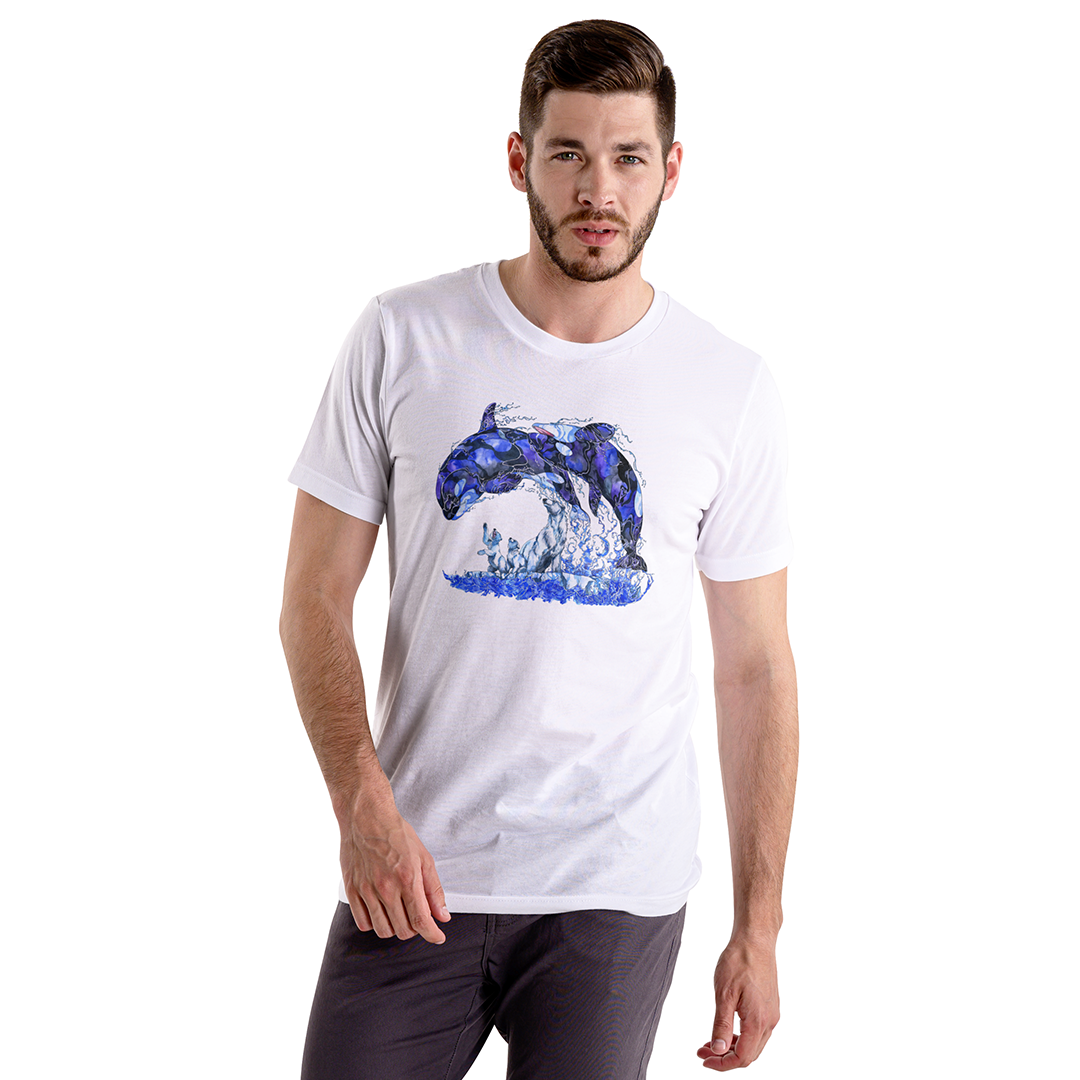 English
T-shirt with a high quality and durable print. The t-shirt is 100% cotton and can be washed in 40 °C. Turn the shirt inside out for washing.
For ironing, turn the shirt inside out.
The measures of the sizes are approximately:
width (under the armpits) - height (from the hem to the highest point of the collar)
XS: 43-66 cm
S: 48-68 cm
M: 50-70 cm
L: 55-72 cm
XL: 58-76 cm
Suomi
T-paidassa painettuna hyvälaatuinen ja kestävä printti. Paita on 100% puuvillaa ja sen voi pestä 40 asteessa, kuvapuoli sisäänpäin käännettynä.
Silitys onnistuu kun paidan kääntää nurin päin.
Mitat eri kokoisista paidoista ovat suunnilleen seuraavat:
leveys (kainaloiden alta) - korkeus (helmasta kaula-aukon korkeimpaan kohtaan)
XS: 43-66 cm
S: 48-68 cm
M: 50-70 cm
L: 55-72 cm
XL: 58-76 cm