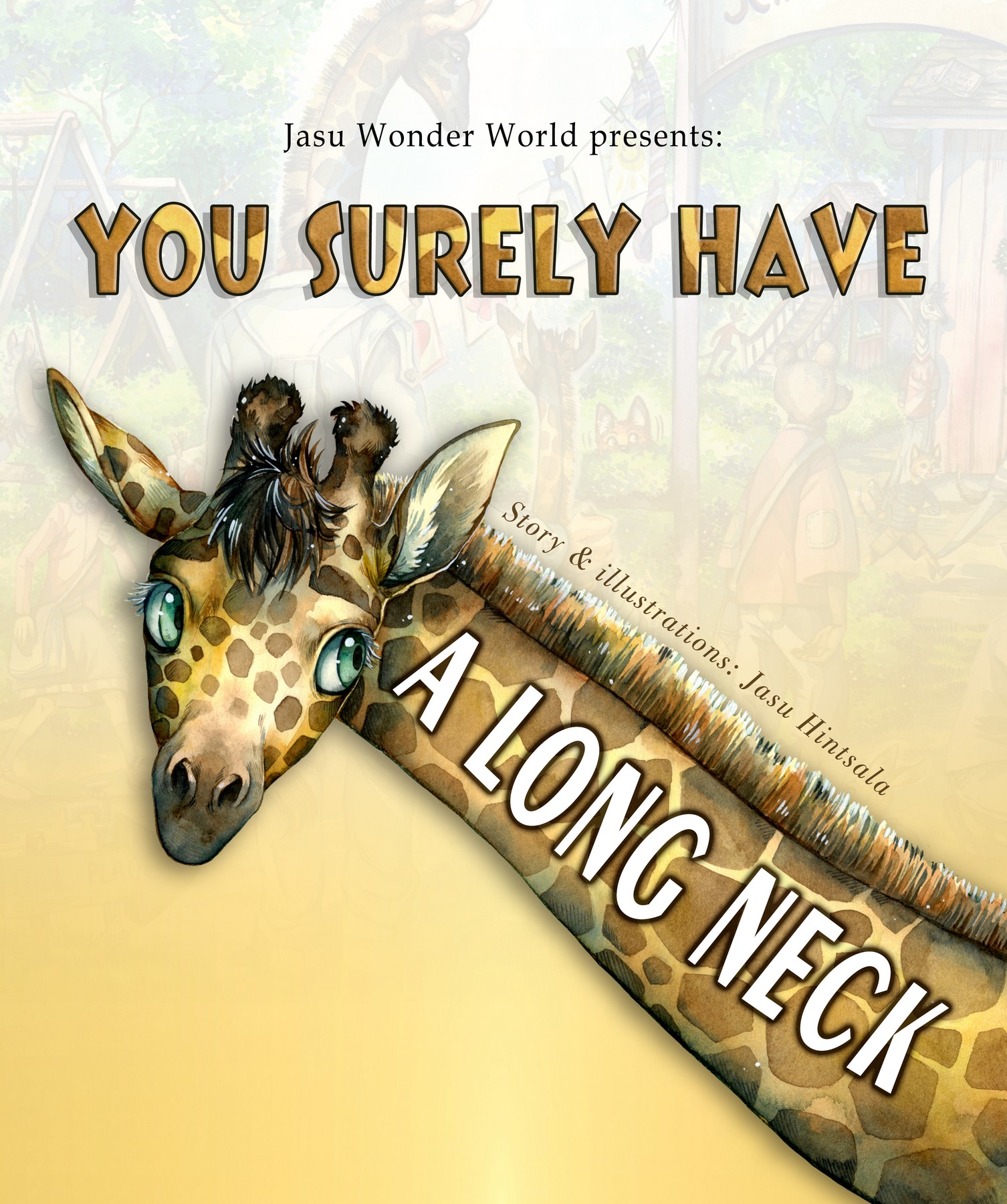 Illustrated Book - You Surely Have a Long Neck
What happens when a young giraffe gets bullied on his way to school? For Sebastian, it turns his little happy world upside down. Suddenly, nothing seems to be the way it used to and Sebastian is desperate to find a cure for the painful, new feeling he carries in his heart. But who can heal a wound that cannot be seen? Is there a doctor who knows how to fix the broken soul of this little boy?

Jasu's first illustrated book for children. The book has 59 pages with laminated front and back cover.
Keywords: sebastian, giraffe, story, bullying, kids, children, animals, animal characters, illustrated book, books
| | |
| --- | --- |
| Dimension (L x W x H) | 0 x 0 x 0 |
| Weight | 280 Gram |